Glossary of Botanical Terms:

felted: matted with very short interlocked hairs, having the appearance or texture of felt. Fig. 14 D. cf. tomentose.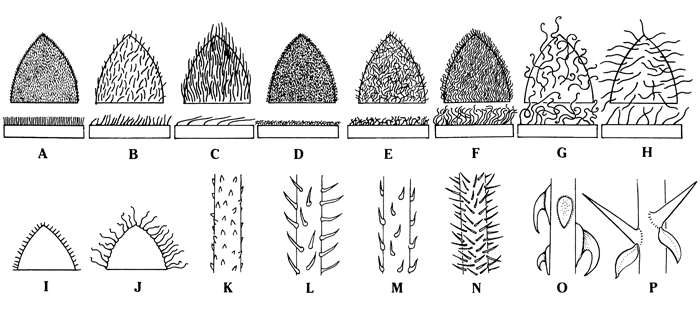 Fig. 14. Indumentum Types and Surface Appendages. A–H, surface and cross sectional views. A, velvety; B, pubescent; C, silky; D, felted; E, tomentose; F, woolly; G, villous; H, pilose; I, ciliate; J, fimbriate; K–P, stems; K, scabrous; L, hirsute; M, strigose; N, bristles; O, prickles; P, spines.