Glossary of Botanical Terms:

strigose: covered with sharp appressed rigid bristly hairs that are often swollen at the base. Fig. 14 M.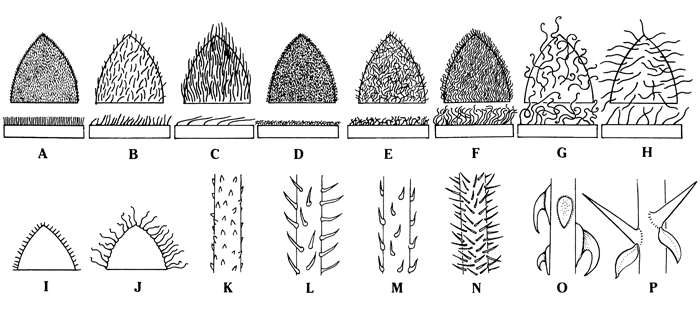 Fig. 14. Indumentum Types and Surface Appendages. A–H, surface and cross sectional views. A, velvety; B, pubescent; C, silky; D, felted; E, tomentose; F, woolly; G, villous; H, pilose; I, ciliate; J, fimbriate; K–P, stems; K, scabrous; L, hirsute; M, strigose; N, bristles; O, prickles; P, spines.