Glossary of Botanical Terms:

pilose: hairy with long soft weak hairs which are clearly separated but not sparse. Fig. 14 H.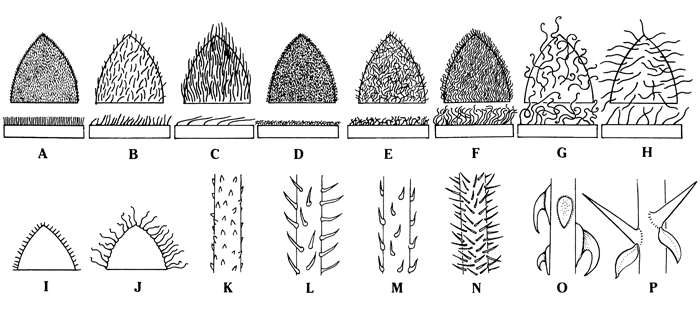 Fig. 14. Indumentum Types and Surface Appendages. A–H, surface and cross sectional views. A, velvety; B, pubescent; C, silky; D, felted; E, tomentose; F, woolly; G, villous; H, pilose; I, ciliate; J, fimbriate; K–P, stems; K, scabrous; L, hirsute; M, strigose; N, bristles; O, prickles; P, spines.