Glossary of Botanical Terms:

trichome: a hair, bristle, scale or other such outgrowth of the epidermis. Fig. 14 & Fig. 15.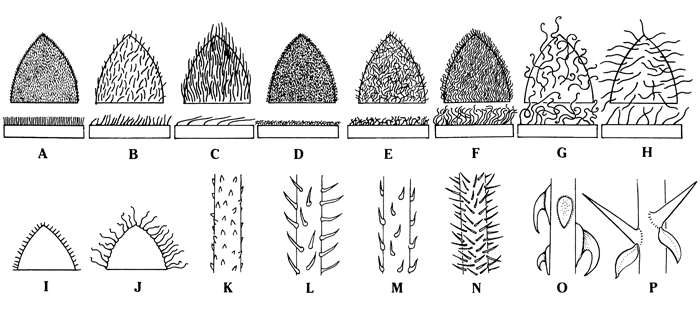 Fig. 14. Indumentum Types and Surface Appendages. A–H, surface and cross sectional views. A, velvety; B, pubescent; C, silky; D, felted; E, tomentose; F, woolly; G, villous; H, pilose; I, ciliate; J, fimbriate; K–P, stems; K, scabrous; L, hirsute; M, strigose; N, bristles; O, prickles; P, spines.